R&D Center
Processing and R&D
Location:首页 > Machining > R&D Center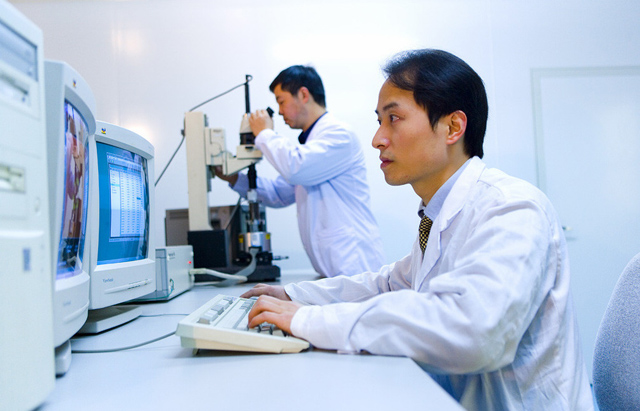 In 2013, we have heavily invested toestablish QUANDA high polymer material R&D center, inspection center andtoning center. With advanced inspection and experimental facilities, we cantest mechanical & physical properties, electrical properties, flammability,thermal properties, aging properties, rheological properties etc.. We have notonly assembled a team of technical R&D with more than 20 professors seniorengineers, doctors, engineers, also a team of advisory group with many professors,doctors, experts etc. Keeping an eye on the latest developments of modifiedplastics at home and abroad, QUANDA always strives to improve technologicalupgrading to keep pace of advanced level with same field in the world.
QUANDA high polymer material technicalR&D has established extensive technical cooperation with NationalEngineering Plastic Research and Development Center and several domesticresearch institutions. "Market-oriented, developing new products to themarket for new demand" QUANDA always keep peace with core technology ofmodified high polymer material.
As the market is changing rapidly and thetrends of customers is changing quickly, we are faced to new challengescontinuously. These challenges are reflected in the interaction with the marketand customers' feedback. To seize opportunities and face challenges, we musthave a close relationship with customers and strong partners. Founded as thefirst manufacturer in the industry, and devoted to product development andcustomer service innovative solutions, QUANDA keeps pace with customers closelyand provides the best product solution for them according to their requirementsof quality, color, design and cost etc. Benefiting from our advanced productiondeveloping capability in this industry and high professional sales &service team, QUANDA has always been the leader of production development andservice field. If you have any need or questions, please contact us. We willmake the most serious and the most rapid response to your specificrequirements.