concept of service
About Quanda
Location:首页 > About us > concept of service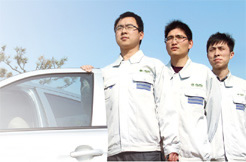 The reason why customers buy our products because they believe that we can provide value beyond the competitors. We want to do our best to be worthy of the trust of customers.

  Full of professional engineering design and engineering, installation personnel, may need to be involved according to the customer or to provide engineering design, construction personnel training, on-site installation, project management and other services, and always "wholeheartedly, up the way you want," as our service aim .

  Continuously improve our ability to fulfill our commitments seriously, in order to safeguard the trust of our customers.