FR4 Epoxy Fiber
Location:首页 > Products > FR4 Epoxy Fiber > 正文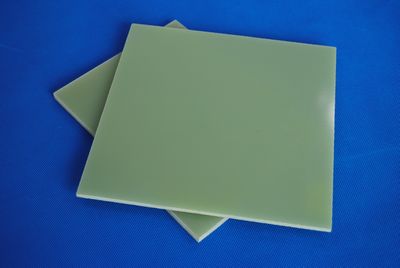 FR4 Epoxy Fiber Glass Sheet
SN:FR4 Epoxy Fiber Glass Sheet
TEL:+86-755-28113160
MOBILE:+86-13421367051
E-MAIL:sales@quandaplastic.com

FR4 Epoxy Fiber Glass Sheet
Name : FR4 epoxy fiber glass sheet
Color:light green
ShapesInclude: Sheets
Define and purpose
Thislaminated product is formed through heat pressing after electric industryalkali glass cloth dips into
theepoxy resin. It has high mechanic and dielectric performance, applicable asinsulation
structural components forelectromechanical/electrical equipment, as well as used under dampenvironmental conditions and in oil of transformer. And it can Withstand a variety of chemicalsolvents and acid erosion.
Technical requirement for surface

Thesurface shall tidy and smooth, bubble, impurity are not allowed. But slight scratchand color punctum are allowed. Edge is to be cut smooth. The delamination andcrackle on
the end surface are notallowed .
Main technical specifications:
Test Item

Unit

Material: Epoxy resin, fiber glass

FR4 Epoxy

Vertical layer Direction Flexural Strength Normal≥

MPa

340

Vertical Layer Direction compressive strength ≥

MPa

350

Parallel layer Direction IZOD Impact Strength simply-supported beam method ≥

KJ/m

2

33

Parallel layer Direction shearing strength ≥

MPa

34

Tensile Strength ≥

MPa

240

Vertical Layer Direction Electrical strength 900C, (in oil 20 seconds), Gradual step-up method

mV/m

13.7

Parallel layer Direction VB(breakdown voltage)>

KV

50

Relative dielectric permittivity 50Hz ≤




5.5

Dielectric loss module

50Hz ≤




0.04

Insulation resistance after immersion in water ≥

Ω

1.3×10

12

Density

g/cm3

2.0±0.15

Water absorption Plate thickness 1.6 mm ≤

mg

19

Flammability

FV

0

Heat resistance ≥

0

C

170

Color

Green

Size

mm

1020×1220

Executive Standard

GB/IPC4101
Application
Chemical machine parts ,general machine parts and gear ,and generators, Pads, base, baffle etc..Generator,transformer, fixture, inverter, motor and electric insulation component.
Size:
FR4 Epoxy Sheet

Thickness(mm)

Width/Length(mm)

0.5-1.5mm

1020mm

×1220mm

2—2.5mm

1020mm

×1220mm

3--50mm

1020mm

×1220mm

60--80mm

1020mm

×1220mm